My Story
For more than twenty years I have worked in the arts and culture sector, where I have worked in a variety of organizations, including a community history museum, municipal and provincial governments, art gallery, provincial association and post-secondary institutions.
I have successfully established and fostered collaborative partnerships with diverse stakeholders such as the Canadian Commission for UNESCO, the Getty Leadership Institute at Claremont Graduate University, Travel Alberta and the Tamarack Institute for Community Engagement. I have established and launched a number of initiatives including the Alberta Museums Association Sustainability Working Group, which focused on one of the most pressing issues facing the non-profit sector, sustainable operations for long-term success, and the Robert R. Janes Award for Social Responsibility in Museums, recognizing organizations that work to create positive change on identified issues affecting their community.
I hold a Bachelor of Arts in Art History, a Certificate in Arts Administration, and a Master's in Public Administration. I currently live in Calgary, Alberta, with my husband, son, and our black lab, Poppy.
My Approach
My approach to work involves being mindful in decision making, connecting to a strategic framework, contributing to a better world and making a positive impact, and not forgetting to celebrate successes along the way. I pride myself on my professional integrity, and living my values… mindfulness, courage, joy.
I am strategic and visionary, but am also detail oriented, and results driven. I not only see the "big picture" but like to do the "deep dive" into issues to get to the core of what is really going on so that the ideas we test are based in considered information.  
I love to explore new ways of doing things, and believe that [risk + creativity = innovation].  
I value learning and education, and participate actively as a mentor, as well as seek out a variety of development opportunities to expand my thinking, acquire new knowledge and skills, and grow my network of professionals from around the globe.
Education
---
2010 Master of Public Administration
University of Victoria
Final Project: Interim Review of The Galt Museum and Archives Strategic Plan 2007 – 2014
2005 Museum Leadership Institute
Getty Leadership Institute, J. Paul Getty Center, Los Angeles, California
1999 Certificate in Arts Administration
MacEwan University, With Distinction
1996 Bachelor of Arts Art History
University of Winnipeg, Gold Medal Recipient
Professional Development
(selection)
---
2018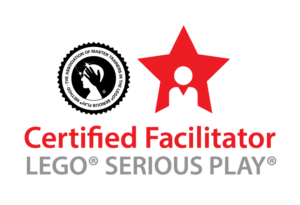 2016 Crucial Conversations
Government of Alberta, Edmonton, AB
2013 Accelerating Impact: Communities Collaborating Institute
Tamarack Institute for Community Engagement, Edmonton, AB
2011 Governance Summit
Canadian Society of Association Executives, Toronto, ON
2006 Curatorship: Contemporary Perspectives
Cultural Resource Management Program, University of Victoria
2001 Leadership in Cultural Organizations
Cultural Resource Management Program, University of Victoria
2001 Facilitation Skills Training Course
Alberta Community Development, Edmonton, AB
Employment
---
2011 – 2019 Sessional Instructor
Museum and Heritage Studies
University of Calgary
March 2014 – 2017
Director, Site Operations Alberta Culture and Tourism, Government of Alberta | Calgary, Alberta
June 2009 – February 2014
Executive Director / CEO
Alberta Museums Association | Edmonton, Alberta
2010 – 2013 Subject Matter Expert – Course Development: Foundations in Arts and Cultural Management; Project Management; Integrated Project Management
Arts and Cultural Management Program
MacEwan University | Edmonton, Alberta
April 2007 – May 2009 Civic Partner Consultant
Arts & Culture, Recreation, City of Calgary | Alberta
July 1999 – October 2005 Director
Musée Héritage Museum | Arts and Heritage Foundation of St. Albert | Alberta
May 1997 - July 1998 Manager/Buyer
The Gift Shop - Art Gallery of Southwestern Manitoba | Brandon
August 1996 - April 1997 Travelling Exhibitions Project Co-ordinator
Manitoba Museum of Man and Nature | Winnipeg
Awards & Accomplishments
---
2011 Distinguished Alumni Award MacEwan University
2010 Top 40 Under 40 Avenue Magazine, Edmonton, Alberta
2005 Michael Luchkovich Scholarship for Career Development Alberta Scholarships Program, Province of Alberta
2002 Pfizer Award for Emerging Arts Managers
1999 Jane Everett Memorial Award and Patricia Cook Memorial Award, Grant MacEwan College
Professional Association Memberships
---
Alberta Museums Association (AMA)
American Alliance of Museums (AAM)
Canadian Museums Association (CMA)
Cultural Human Resources Council (Canada) (CHRC)
Institute of Public Administration of Canada (IPAC)
Volunteer work
---
Current Member - Sport, Culture, and Major Events Committee, Tourism Calgary
2014 – 2019 Member – Board of Directors
Leighton Art Centre, Millarville, Alberta
2017 Communications Lead – Women's March Calgary
2016 Chair – Culture and Tourism Fall Gathering, Government of Alberta
2011 – 2013 Member – Edmonton Museum Strategy Committee, Edmonton Heritage Council
2011 – 2012 Member – Board of Directors
This is My City Art Society, Calgary, Alberta
Canadian Museums Association
2009, 2010, 2012 - Participant – Museums Day on Parliament Hill, Ottawa
2012 – 2013 Member – 2013 Conference Planning Committee, Whitehorse, Yukon
2004 Jury Member – Young Canada Works Grant Program (Ottawa)
Alberta Museums Association
2005 – 2006 President – Board of Directors
2005 – 2006 Member - Policy Development Committee (Policy Governance) - Board of Directors
2005 Peer Reviewer (Team Lead) – Museums Excellence Program, Administration Module
2004 – 2005 Vice President – Board of Directors
2002 Jury Member – Aboriginal Heritage Grants Program
Arts and Cultural Administrators' Association
2002 – 2003 President - Board of Directors
2000 – 2002 Treasurer - Board of Directors
1999 – 2000 Steering Committee Member