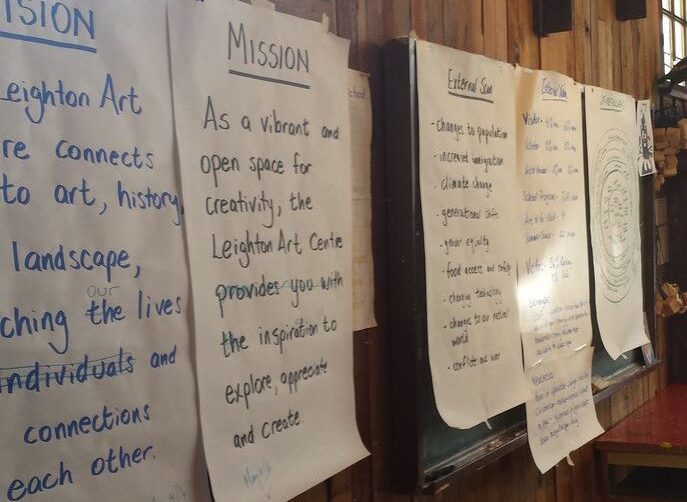 Planning and Strategy Development
Based in organizational values and generative thinking, design the vision and strategy for your organization that will take you to the next stage of your organization's life.
---
Planning
Basing the work of an organization in its values results in an authentic organization. They are the true cornerstone of your organization. I also believe that clearly articulated values provide your customers, visitors, as well as potential volunteers, board members and staff, with an expectation of what they can anticipate in working with you and your organization.  
A Vision Statement guides the organization, offering a response to the "why" question, looking forward, and supporting better decision making.  
If you don't know where you are going or what impact you want to have, then it doesn't matter what decision you make or what direction your organization takes.
An organization's Mission Statement states how your organization conducts its business. It identifies where you are today, the business that you are in, and the audience you serve.
I can assist you with:
Values – what you and your organization stand for

Vision – your desired future

Mission – your current reality
---
Strategy Development
Strategy is most effective when you align your programs and operations with your organization's values, vision, and mission. These statements provide a filter for decision making with the strategic goals navigating the way.
Examine the environment in which your organization exists, recognize the connections you already have in the community, and those you want to have, explore the opportunities you can take advantage of, and identify the results you want to achieve. Exercises that delve into these questions will support furthering your organization's impact in your community.  
I can assist you with:
Strategic Goals – what impact do you want to have in the world
Tactics, action plans, or work plans then define the detail required to put your strategic goals into action. They identify the resources necessary for success – the budget, timeline, and people responsible for the various actions.